The Academy of Ballet was founded in 1958 by Tatiana Bechenova. Now under the direction of daughter Marina O'Rourke, the Academy of Ballet has been in continuous operation for more than 50 years.
Tatiana Bechenova, known fondly as Tanya, began training in Paris with the famous Maryinski ballerina, Lubov Egorova. At age 13, Tanya joined the Ballet de la Jeunesse, and a year later became the youngest member of the Ballet Russe, Col. de Basil, touring with the world famous company for seven years. As a soloist, Tanya worked with legendary dancers, choreographers and artists including Balanchine, Fokine, Danilova, Bronislava Nijinska, Lifar, Franklin, Stravinsky, Dorati - and countless others!
After leaving the Ballet Russe in New York, Tanya became the principal dancer for Agnes de Mille, performing on Broadway in "Carousel." When on tour with "Carousel," Tanya met and married Tom O'Rourke, a Chicago native.
After several years in Chicago, the couple returned to New York. Three children later, Tanya and Tom decided that Manhattan was not the place to raise children, and they moved to Dubuque, Iowa, where Tom had spent many summer months as a child.
Tanya began teaching ballet at Clarke College (now Clarke University) and started the Academy of Ballet. In 1968, Tanya founded the Dubuque City Youth Ballet.
Tanya passed away in December, 2012. Her love of ballet and artistic influence continue to inspire all the dancers and staff at the Academy of Ballet.
Marina O'Rourke, BFA Ballet Pedagogue, Oklahoma University, is a second generation dancer, the daughter of Tatiana Bechenova. Her training began at the Academy of Ballet, and continued in Chicago, Kansas City and Minneapolis, studying with Stone/Camryn, the Dukodowskys and Loyce Houlton. Marina was a scholarship student at the Oklahoma University School of Ballet where she graduated (1973) and received the Outstanding Student and Choreography awards. After graduating, Marina studied at the International School of Ballet in Cannes, France, and she has completed three Teachers Courses with renowned Master Teacher, David Howard. She has served as a consultant to the Iowa Arts Council. She has been a faculty member in the Drama Department at Clarke University, and an artist-in-residence for the Washington and Roosevelt performing arts programs. In 2008 and 2013, Marina served as Artist-in-Residence for the Dubuque Arts Council. Marina served two terms as a city commissioner for the Arts and Cultural Affairs Advisory Commission.
Marina is Director of the Academy of Ballet, and Instructor. She is the Artistic Director of the the Dubuque City Youth Ballet (DCYB) and the Heartland Ballet. She has choreographed and staged many classical ballets, including Nutcracker, Swan Lake, Giselle, Coppelia, Sleeping Beauty, Cinderella, Don Quixote, numerous one-act ballets from the Ballet Russe repertory, dozens of original full-length and one act ballets, and created choreography for countless musicals in the tri-state region.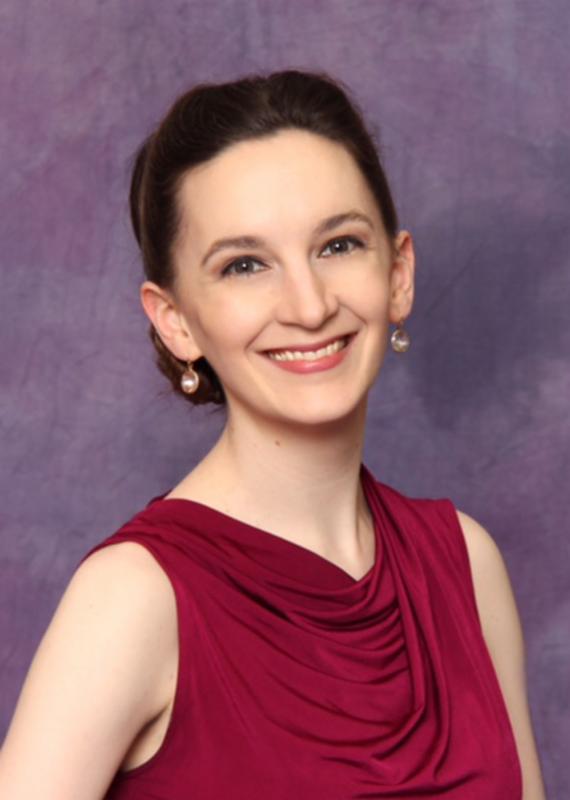 Megan MacLeod, BFA Dance, BA Classics, University of Iowa, Instructor, joined the Academy of Ballet in 2005. Megan began her training at the Academy of Ballet, and performed as a soloist with the DCYB and the Heartland Ballet. her performing highlights included Aurora in Sleeping Beauty, Sugar Plum in Nutcracker, Odette/Odile in Swan Lake and as a guest artist in Return of the Goddess. While at Iowa, Megan was featured as Taglioni in The Grand Pas de Quatre, and performed extensively with faculty and students. She has studied with Basil Thompson, Jeffery Bullock, Armando Duarte, Alan Sener and Charlotte Adams. She graduated with highest honors from the University of Iowa in 2004.
Megan has choreographed mulitple Nutcracker productions and created many one act ballets for the DCYB and Hearltand Ballet. Megan was Artist-in-Residence for the Washington Middle School performing arts program, and has served as choreographer for the Grand Opera House. Her musical theater works include Hello Dolly, Bye Bye Birdie, Singin' in the Rain, Sweeney Todd, Nine-to-Five, Les Miserables, Annie, The Producers and Cabaret.
Megan is Principal Instructor and Artist-in-Residence at the Academy of Ballet.
Deborah Duehr is the Rehearsal Assistant for the DCYB and Heartland Ballet. Deborah has trained for many years at the Academy of Ballet. She has performed as a soloist in Cinderella, Swan Lake and Sleeping Beauty, and in the corps de ballet for many ballets in both companies. Deborah was also on the faculty of Clarke University where she taught dance and art history. Deborah conducts rehearsals and records the choreography when the companies are preparing for production.
Emily Duehr is the Communications Coordinator for the Academy of Ballet and the DCYB. Emily has volunteered to oversee social media, studio sales of apparel and videos and parent volunteers at performance time. She will also be sending reminders for upcoming events and studio news. Emily is an accomplished dancer, and continues to study ballet while being a busy parent of dancers Ava and Vivian Hoelscher.